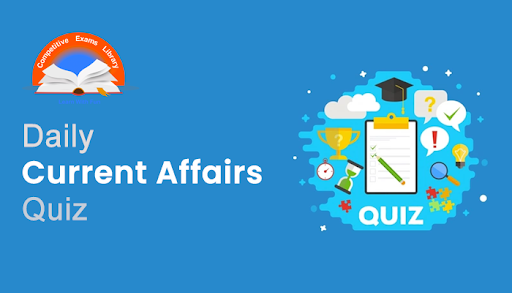 Dear Readers, Daily Current Affairs Questions Quiz for SBI, IBPS, RBI, RRB, SSC Exam 2020 of 01st & 02nd November 2020. Daily GK quiz online for bank & competitive exam. Here we have given the Daily Current Affairs Quiz based on the previous days Daily Current Affairs updates. Candidates preparing for IBPS, SBI, RBI, RRB, SSC Exam 2020 & other competitive exams can make use of these Current Affairs Quiz.
1)  World Vegan Day 2020 is celebrated annually on which date by vegans across the globe?
A) October 22
B) October 14
C) November 1
D) October 15
E) October 17
2) Sean Connery, the scottish actor who passed away at the age of 90, is known for his leading role in which of the following movies?
A) Lord of the Rings
B) The Chronicles of Narnia
C) Pirates of the Caribbean
D) James Bond
E) Avengers
3)   Which session of the Governing Council of the Inter-Parliamentary Union will be held from 1st to 4th November?
A) 202
B) 203
C) 204
D) 205
E) 206
4)  RBI has imposed monetary penalty on which of the following banks for various rule violations?
A) Jio and ICICI
B) Axis Bank and Jio Payments Bank
C) ICICI and Axis Bank
D) DCB Bank and Jio Payments Bank
E) SBI and Bandhan Bank
5)  The Government is set to divest ________ per cent stake in the country's largest non-life insurance company New India Assurance through an offer for sale to the public.
A) 12
B) 10
C) 11
D) 10.5
E) 11.5
6) Which of the following organisations and QCI have Launched the National Program and Project Management Policy Framework Initiative to Transform the Infrastructure Sector in India?
A) FICCI
B) NASSCOM
C) CII
D) NITI Aayog
E) ASSOCHAM
7)    The AYUSH Ministry and ______________ have decided to jointly set up a "Strategic Policy & Facilitation Bureau" for the planned and systematic growth of the Ayush sector.
A) NASSCOM
B) CII
C) NITI Aayog
D) FICCI
E) Invest India
8)  Which of the following insurance providers has implemented an AI enabled solution to automate motor claim settlements?
A) SBI
B) ICICI
C) HDFC ERGO
D) Axis Bank
E) Bandhan Bank
9)    ICICI Lombard has partnered with which company to offer bite-sized, convenient health insurance solutions?
A) Freecharge
B) FreePaycard
C) Mastercard
D) Paytm
E) PayU
10)  Which company has collaborated with the Indian Oil Corporation for providing digital services?
A) Infosys
B) Dell
C) HCL
D) IBM
E) HP
11)  The Walmart Vriddhi supplier development to digitally enhance the learning process to train MSMEs was started in which year?
A) 2015
B) 2016
C) 2019
D) 2018
E) 2017
12)  ______mega watt renewable park will come up in border areas with Pakistan in Rajasthan as the state government will soon ink an MoU with National Thermal Power Corporation (NTPC) and Solar Energy Corporation of India.
A) 6,500
B) 7,000
C) 7,500
D) 8,500
E) 8,000
13)  To develop the sports infrastructure a MoU has been signed between SAI and the government of which state?
A) Kerala
B) Arunachal Pradesh
C) Haryana
D) Uttar Pradesh
E) Assam
14)  India along with which country has held a Joint Commission Meeting to review Bilateral Cooperation?
A) China
B) France
C) Germany
D) Mexico
E) Japan
15)  Which institute has signed an MoU with IOCL for hydrogen-generation technology?
A) IIM Ahmedabad
B) IIT Guwahati
C) IIT Madras
D) IIT Delhi
E) IISC Bengaluru
16)  Who among the following has become the first woman to head an Indian air carrier?
A) Karandeep Singh
B) Navjot Singh
C) Harpreet Singh
D) Gurpreet Kaur
E) Supreet Bedi
17)  Who among the following is all set to join private equity firm Carlyle as senior advisor?
A) Rana Kapoor
B) PS Jayakumar
C) Arundhati Bhattacharya
D) Aditya Puri
E) Sunil Mehta
18)  Which of the following states has recently celebrated its foundation day?
A) Karnataka
B) Chhattisgarh
C) Madhya Pradesh
D) Haryana
E) Uttar Pradesh
19) Who among the following has been appointed as the CEO of Electronics Sector Skill Council of India?
A) Raj Kumar
B) Rajat Gupta
C) Keerti Prakash
D) Anand Parekh
E) PVG Menon
20)  R. Duraikannu who passed away at 72 was the agriculture minister of which state?
A) Haryana
B) Uttar Pradesh
C) Tamil Nadu
D) Chhattisgarh
E) Madhya Pradesh
21)  ISRO will launch Indian earth observation satellite EOS-01 along with how many international customer spacecraft on November 7?
A) 5
B) 8
C) 6
D) 9
E) 7
22)  Which of the following has been named as the best governed state in the country by a report of the Public Affairs Centre?
A) Chhattisgarh
B) Kerala
C) Uttar Pradesh
D) Haryana
E) Madhya Pradesh
23)  BCCI announces which company as title sponsor of Women's T20 Challenge 2020?
A) Nissan
B) OPPO
C) MRF Tyres
D) VIVO
E) Jio
24)  Who among the following has been appointed as the chairman of Mumbai Port Trust?
A) Rajat Gupta
B) Anand Kumar
C) Rajiv Jalota
D) Prakash Singh
E) Sumit Mahajan
25)  India has recently tested the air launched version of which of the following missiles?
A) Nirbhaya
B) NASM
C) Dhanush
D) Brahmos
E) Agni
Answers:
1) Answer: C
World Vegan Day is celebrated on November 1 annually by vegans across the globe. It is observed to motivate people to follow a vegan lifestyle, which is beneficial for animal welfare and the environment. The day marks the founding day of The Vegan Society in the United Kingdom. Well, people who do not consume meat, eggs, etc. are vegetarian.
2) Answer: D
Sean Connery, the Scottish actor best known for his portrayal of James Bond, has died aged 90. His son, Jason, stated he had died peacefully in his sleep, having been "unwell for some time". Scottish movie legend Sean Connery, who shot to international stardom as the suave and sophisticated British agent James Bond and went on to grace the silver screen for four decades. Connery will be remembered first as British agent 007.
He was admired by generations of film fans as the original and best 007, and went on to create a distinguished body of work in films such as The Man Who Would Be King, The Name of the Rose and The Untouchables.
3) Answer: E
The 206th Session of the Governing Council of the Inter-Parliamentary Union, IPU will be held from 1st to 4th November this year. It will be an Extraordinary Virtual Session, which is being organised in place of a full-fledged in-person Statutory Assembly of IPU due to the outbreak of COVID-19 pandemic.
The agenda of the Virtual Session includes the election of the new President of IPU through remote electronic secret ballot since the outgoing President of IPU Ms. Gabriela Cuevas Barron (MP, Mexico) had completed her term on 19th of this month. The term of the new President of IPU will be from 2020 to 2023.
An Indian Parliamentary Delegation led by Lok Sabha Speaker Om Birla and consisting of Lok Sabha MP Poonamben Maadam and Rajya Sabha MP Swapan Dasgupta will participate in the Virtual Session and cast their votes.
There are four candidates in the fray for the post of IPU President. They are Duarte Pacheco from Portugal, Muhammad Sanjrani from Pakistan, Akmal Statedov from Uzbekistan and Salma Ataullahjan from Canada.
4) Answer: D
The Reserve Bank of India (RBI) imposed monetary penalty on DCB Bank and Jio Payments Bank for various rule violations.
The central bank has imposed a penalty of Rs 22 lakh on DCB Bank for non-compliance with certain provisions on marketing/distribution of mutual fund/insurance etc.
"The penalty has been imposed in exercise of powers vested in RBI under the provisions of Section 47A(1)(c) read with Section 46(4)(i) of the Banking Regulation Act, 1949," the RBI stated.
In the case of Jio Payments Bank, the RBI imposed a penalty of Rs 1 crore for non-compliance with RBI directions on timely submission of application in the case of reappointment of Managing Director and Chief Executive Officer under Section 35B of the Banking Regulation Act, 1949 (the Act), the RBI stated.
5) Answer: B
Government is set to offer 10% shares in the country's largest non-life insurance company New India Assurance through an offer for sale to the public. The Centre may also do a similar dilution in the General Insurance Corporation (GIC Re). However, the timing is not decided.
The government had divested close to 15% stakes in both New India and GIC in 2017. The disinvestment of GIC Re resulted in a mop-up of Rs 11,370 crore and New India's IPO raised Rs 9,600 crore. Both the companies are currently trading at big discounts to their issue price.
An offer for sale of shares would have a threefold advantage of complying with regulations, improving liquidity in the shares and helping the government raise revenues. GIC Re has a market cap of Rs 21,333 crore, while New India's share price values the company at Rs 17,000 crore. A 10% dilution would give the government close to Rs 4,000 crore.
All listed companies are required to have at least 25% of their holding with the public. In May this year, Sebi had relaxed the 25% minimum public shareholding norms for listed companies in the wake of the Covid outbreak. The regulator asked stock exchanges not to take any penal action against companies that were to comply with the minimum shareholding rule between March 1 and August 31.
6) Answer: D
NITI Aayog and Quality Council of India launched the 'National Program and Project Management Policy Framework' (NPMPF), envisaged to bring radical reforms in the way infrastructure projects are executed in India.
Union Minister for Road Transport and Highways and Micro, Small and Medium Enterprises Nitin Gadkari unveiled the Indian Infrastructure Body of Knowledge (InBoK), a book on the practice of
program and project management in India, and launched the framework, along with Union Minister Piyush Goyal, NITI Aayog CEO Amitabh Kant, and QCI Chairman Adil Zainulbhai.
The minister also stressed on accountability, monitoring, transparency and a corruption-free system, along with a fast-track decision-making process. 'We need to find out ground reality problems, work on technical and financial qualifications, and ensure performance audit.' He appreciated the importance of InBoK to serve as a common reference for all practitioners of the industry.
India will require an investment of around $4.5 trillion by 2040 to develop the infrastructure for sustaining its economic growth. However, the challenges in infrastructure development that often obstruct the smooth execution of projects can be a detriment. Therefore, along with numerous initiatives by the Government and guidelines advocated by NITI Aayog towards improving performance of infrastructure projects, a task force was also constituted to lay down a national program and project management policy framework.
7) Answer: E
The Ministry of AYUSH and M/s Invest India will form a collaboration to set up a "Strategic Policy & Facilitation Bureau" to facilitate planned and systematic growth of the Ayush sector.
This is among the various steps which the Ministry has initiated to chart future directions along which the stake-holding groups of the Ayush Sector can move.Setting up of the Bureau is a forward-looking step which will make the Ayush systems future-ready. This Bureau will support the Ministry in strategic and policy making initiatives that shall help pave the way to reach the full potential of the Sector and stimulate growth and investment.
As a partner in the project, M/S Invest India would collaborate extensively with the Ministry to frame the work plan of the Bureau and define its short-and long-term targets. Invest India would deploy highly trained and expert resources to implement and execute the plans of the Ministry of AYUSH.
8) Answer: C
HDFC ERGO General Insurance, India's third-largest non-life insurance company in the private sector, announced the launch of the AI tool IDEAS (Intelligent Damage detection Estimation and Assessment Solution) for motor claim settlements.
The IDEAS module uses Neural Network image processing and Analytics, Machine Learning and Natural Language that supports instant damage detection as well as calculation of the claims estimate for the surveyors to help in motor claims settlement in real-time.
This launch along with the digital inspection for the Company comes as an advantage for the surveyors, partner workshops as well as the customers amidst the ongoing pandemic.
e2e, HDFC ERGO's Surveyor mobile application, was the first-of-its-kind mobile application launched for surveyors in 2017 which enabled surveyors to process entire motor own damage claims through mobile phones on a complete paperless basis.
The IDEAS module, which is trained using more than 3,00,000 images over the last 2 years and is agnostic to vehicle makes and models has been integrated in the surveyor mobile app. HDFC ERGO is moving towards planned and systematic implementation of various technologies to automate the complex process of motor claims.
9) Answer: B
ICICI Lombard in partnership with Freepaycard, an online prepaid card trading platform, has launched Group Safeguard Insurance. The plan will be offered to the members of Freepaycard, allowing them to receive an assured amount in case of any injury or hospitalization for treatment.
ICICI Lombard says as convenience, affordability, and reach are important factors to increase insurance adoption and penetration, this strategic partnership will make the bite-sized health insurance solutions, designed specifically for Freepaycard members, available at its multi-category partner retail outlets. Freepaycard members can add these health solutions on the go while shopping for other essential goods or services.
The insurance offering is a customized hospitalization product that comes in three variants – Hospital Daily Cash Benefit, Death Benefit, and Special Vector-borne Disease-related Hospitalization Benefit.
10) Answer: D
Tech giant IBM stated it has collaborated with Indian Oil Corporation Ltd (IOCL) to transform the latter's customer experience using digital tools.
Around 12,400 IOCL distributors covering about 130 million consumers can now use the IndianOil One mobile app and portal, developed by IBM Services, a statement stated.
The IndianOil One mobile app and portal are part of Indian Oil's Project ePIC, an integrated platform for Customer Relationship Management (CRM) and Distribution Management System (DMS).
This platform ensures real-time updates to inventory, orders, and invoices, thereby reducing the time to order fulfillment.
Indian Oil can respond more quickly to customer service requests, including grievances using the platform. The platform also presents a unified customer experience across various access devices such as mobile phones, tablets, and desktops, the statement stated.
11) Answer: C
With Walmart Vriddhi Supplier Development Program, India's micro, small and medium enterprises (MSMEs) now have an opportunity to embark on interactive online training experiences and personalised mentoring, with access to resources and experts to support growth, a company statement stated.
The Walmart Vriddhi Program was launched by Walmart Inc. in December 2019 with the aim to empower 50,000 Indian MSMEs to "Make in India" for domestic and global supply chains.
Following the COVID-19 outbreak, the company stated that the program was reshaped to emphasise digital experiences, and this allowed it to be rolled out to more MSMEs.
In the future, it will offer a mix of digital and in-person training, mentoring and network experiences via physical Vriddhi Institutes when conditions are favorable," the company added.
12) Answer: E
India's border areas with Pakistan in Rajasthan would soon be illuminated with renewable energy as the state government will soon ink an MoU with National Thermal Power Corporation (NTPC) and Solar Energy Corporation of India (SECI) to establish Ultra Mega Renewal Energy Power Park, government officials stated.
The park to be set up near borders areas will be of 8,000 megawatts (MW) capacity, which will comprise 4,310 MW of wind energy; 3,760 MW of solar energy and 120 MW of power from biomass. Currently, Rajasthan's solar generation capacity is 4,883 MW.
The Rajasthan Renewable Energy Corporation Limited (RRECL) would be signing a separate MoU with the NTPC and the SECI to materialise the GoI Mega Power Park project.Rajasthan has over 1000 kilometre-long international border which is currently supplied power through traditional methods.
Currently, discussions are ongoing over the state's demand of Rs two lakh per MW as service charge, which would be used for the state's development. The Union energy ministry is not willing to pay the money saying that Rajasthan is already getting money from the renewable energy development fund.
Meanwhile, the Rajasthan government had also approved a proposal for setting up solar power parks to generate 10,000 MW green energy with an investment of Rs 50,000 crore.
The state has given nod to the proposal of Adani Green Energy Limited to set up solar power parks at five locations and a solar panel manufacturing unit which will generate around 7,500 direct and indirect jobs, the officials stated.
13) Answer: B
In order to develop the sports infrastructure at the National Centre of Excellence in Itanagar, an MoU was signed between the Sports Authority of India (SAI) and Arunachal Pradesh government.
An MOU was signed between SAI and Govt of Arunachal Pradesh to develop infrastructure at the National Centre of Excellence in Itanagar, Arunachal Pradesh
14) Answer: D
India and Mexico held their eighth joint commission meeting and reviewed cooperation in several areas including trade, investment, agriculture, health and education.
External Affairs Minister S Jaishankar co-chaired the meeting with his Mexican counterpart Marcelo Ebrard.
15) Answer: E
The Bengaluru based Indian Institute of Science and R&D Centre of Indian Oil Corporation have signed an MOU to develop and demonstrate biomass gasification based hydrogen generation technology for producing fuel cell-grade hydrogen at an affordable price.
Both IISc and Indian Oil will demonstrate the technology in the Indian Oil R&D Centre in Faridabad. The technology is crucial for the fuel cell operated buses being conceived by Indian Oil towards ushering in the country's hydrogen economy.
Indian Oil Corporation had recently launched trials of 50 buses in Delhi using hydrogen-CNG as a fuel, based on Indian oil patented single step reforming technology. It is now working with IISc to use hydrogen production technology based on biomass gasification.
IISc has worked on biomass gasification and developed an innovative process for the production of hydrogen rich syngas and a small scale prototype is demonstrated in the IISc campus. The use of this technology will not only provide a cleaner energy option for India but also be a step towards addressing the challenge of biomass waste.
16) Answer: C
Harpreet A De Singh, the first woman pilot of Air India, has been appointed as the chief executive officer (CEO) of Alliance Air, a subsidiary of the national carrier. She has become the first woman ever to head an Indian carrier.
According to a report by The Times of India, Harpreet is currently Air India's executive director (flight safety). Air India Chairman and Managing Director (MD) Rajiv Bansal issued an order stating that Harpreet will hold the position until further orders.
The report added that Captain Nivedita Bhasin, a senior commander flying Boeing 787 Dreamliner, will be new ED (flight safety) and replace Harpreet.
Harpreet was appointed as the first woman commercial pilot of Indian Airlines in 1988. She, however, had to give up her flying job due to health issues.
A report by Scroll stated that as per data released in 2018 by International Society of Women Airlines Pilots, India has the maximum percentage of women airline pilots.
The data also highlighted that the percentage of women pilots in India are more than double the global average.
17) Answer: D
Aditya Puri will be guiding global Carlyle on investment opportunities across Asia as a senior advisor, the global private equity major stated.
The announcement has come within a week of Puri's retirement from HDFC Bank as the chief executive and managing director.
Puri is widely credited for building HDFC Bank from scratch and making it the largest in the private sector space and the most valuable one.
Puri will advise the Carlyle team on investment opportunities across Asia and provide guidance on the evolving market landscape and new investment opportunities, Carlyle stated in a statement.
He will also be advising Carlyle's investment professionals and portfolio management teams on building differentiated high quality businesses, it stated.
Carlyle's financial sector lead for Asia and managing director Sunil Kaul stated he has known Puri since his Citibank days.
Carlyle's investments in India include SBI Cards. It had recently announced investments in Ajay Piramal's pharmaceutical business and also a stake in Bharti Airtel's data centre arm.
18) Answer: B
Chhattisgarh is celebrating its foundation day on 1st nov. On this occasion a 'Rajyotsav programme' was organized at the Chief Minister's official Residence.
The Rajyotsav Programme organized on the occasion of Chhattisgarh foundation day, various schemes, including Swami Atmanand English Medium School Scheme aimed at providing education in the English language to students across the State was launched.
This was the 21st foundation day of Chhattisgarh. The State came into existence on November 1, 2000 after being carved out of Madhya Pradesh.
19) Answer: E
The Electronics Sector Skill Council of India (ESSCI) announced appointment of PVG Menon as its chief executive officer.
Menon will be responsible for overseeing the operations of ESSCI and work closely with its governing Council on strategic issues related to the growth of the electronic systems design and manufacturing (ESDM) industry in India.
ESSCI works with industry, the National Skill Development Corporation, and the Ministry of Electronics and IT to provide both skilling and re-skilling services to the industry.
The promoters of ESSCI comprise ELCINA Electronic Industries Association of India, India Electronics & Semiconductor Association, Consumer Electronics and Appliances Manufacturers Association, Manufacturer's Association for Information Technology, Indian Printed Circuit Association and Electrical Lamp and Component Manufacturers Association of India.
20) Answer: C
Tamil Nadu Agriculture Minister R. Duraikannu passed away. He was 72. He was confirmed with Covid-19 infection and was put on maximal life support. However, he failed to respond to the treatment.
Duraikkannu is the third legislator from Tamil Nadu to succumb to Covid-19 and the complications arising out of it. The other two are the Kanyakumari Lok Sabha member H.VasanthaKumar and the state Assembly member J.Anbalagan.
21) Answer: D
India would launch its latest earth observation satellite EOS-01 and nine international customer spacecraft onboard its Polar rocket PSLV-C49 from the spaceport of Sriharikota in Andhra Pradesh on November 7, ISRO stated.
This is the first launch by the Indian Space Research Organisation (ISRO) since the COVID-19 induced lockdown came into force in March.
EOS-01 is intended for applications in agriculture, forestry and disaster management support, the city-headquartered ISRO stated.
"The launch is tentatively scheduled at 3.02 pm on November 7 subject to weather conditions" from the Satish Dhawan Space Centre at Sriharikota, it stated.
The customer satellites are being launched under commercial agreement with NewSpace India Limited (NSIL), Department of Space, the space agency stated, without giving further details.
This will be the 51st mission of ISRO's workhorse Polar Satellite Launch Vehicle.
22) Answer: B
A report by the Public Affairs Centre (PAC) released named Kerala as the best governed state in the country and placed Uttar Pradesh at the bottom of the list.
Headed by former ISRO chairman K Kasturirangan, the PAC report called Public Affairs Index-2020, ranked states and Union Territories on governance performance based on a composite index in the context of sustainable development.
The top four ranks in the large state category in terms of governance were bagged by states in Southern India. Kerala topped the list with 1.388 PAI Index points, Tamil Nadu (0.912), Andhra Pradesh (0.531) and Karnataka (0.468).
The states that scored the lowest in the same category included Uttar Pradesh (-1.461), Odisha (-1.201) and Bihar (-1.158). The three states scored negative points.
Goa topped the list among small states with 1.745 points, followed by Meghalaya (0.797) and Himachal Pradesh (0.725). The states that ranked the lowest in the category included, Manipur (-0.363), Delhi (-0.289) and Uttarakhand (-0.277).
Among Union Territories, Chandigarh emerged the best governed union territory in the category of UTs with 1.05 PAI points, followed by Puducherry (0.52) and Lakshadweep (0.003). Dadar and Nagar Haveli (-0.69), Andaman, Jammu and Kashmir (-0.50) and Nicobar (-0.30) ranked the lowest.
23) Answer: E
Board of Control for Cricket in India (BCCI) has announced Reliance Jio as the title sponsor of the Women's T20 Challenge 2020. This is the first time a sponsor is partnering with the BCCI exclusively for the women's counterpart to the IPL. The Board announced the development in a post on the IPL T20 website.
BCCI Chairman Sourav Ganguly stated the Board grows the game of cricket across all formats, one key area of focus has been to grow the women's game. He expressed hope that the Jio Women's T20 Challenge will inspire more young girls to take up the sport and give parents the confidence that playing cricket is a great career opportunity for their daughters. The women's T20 challenge is scheduled to run from November 4-9 in Sharjah.
24) Answer: C
Maharashtra cadre 1988 batch Indian Administrative Services (IAS) officer Rajiv Jalota has been appointed as the chairman of Mumbai Port Trust (MbPT) under the Union ministry of shipping. The appointment committee of the Union cabinet issued the order for the central deputation.
Jalota, who is the first Goods and Services Tax (GST) commissioner of the state, is currently the additional chief secretary in higher and technical education department of the state government. He first served as sales tax commissioner and then as GST commissioner from January 2015 to January 2020. Jalota has also served as additional municipal commissioner of the Brihanmumbai Municipal
Corporation, collector of Yavatmal and Latur districts among his other postings in various state bodies and departments.
The post of MbPT chairman was vacant after former chairman Sanjay Bhatia retired on July 31 and was appointed as up-Lokayukta of the state.
25) Answer: D
In a display of its growing combat prowess, the Indian Air Force successfully test-fired an air launched version of the BrahMos supersonic cruise missile from a Sukhoi fighter aircraft in the Bay of Bengal, official sources stated.The missile hit a sinking ship with deadly accuracy and the test-firing produced desired results, they stated.
The aircraft, belonging to Thanjavur-based Tigersharks squadron, took off from a frontline airbase in Punjab and it was refuelled mid-air before the missile was released, they stated.
The test firing of the missile came in the midst of India's bitter border standoff with China in eastern Ladakh.
In May last year, the Indian Air Force for the first time had successfully test fired the aerial version of the BrahMos missile from a Su-30 MKI fighter aircraft.
The BrahMos missile provides the IAF a much desired capability to strike from large stand-off ranges on any target at sea or on land with pinpoint accuracy by day or night and in all weather conditions.
The IAF is also integrating the BrahMos supersonic cruise missile on over 40 Sukhoi fighter jets which is aimed at bolstering overall combat capability of the force.
In the last two months, India has test fired a number of missiles including a new version of the surface-to-surface supersonic cruise missile BrahMos and an anti-radiation missile named Rudram-1.